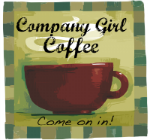 O.K. I have to admit I LOVE today's small thing!
Rachel Anne's small thing
for today is to pamper your skin. After the year my skin has had it sure deserves it! I chose to give myself the total body once over from top to bottom with products that I love. I suggest you do the same it feels amazing!
On top of that, today I got to taper my Prednisone down to 5 mg. Which my Dr. said at my visit this morning to inspect my stitches is the same amount my body should produce on it's own. So I'm back within the normal range of the body which means the amount I'm taking won't hurt me any more. I am so happy